Most of the users joining in DermaMatrimony.com are dealing with Vitiligo, Psoriasis, burn, scar or any other chronic skin condition and hence, they are looking for a life-partner with similar life-experiences who would accept and love them as they are. The caste and community may not be the top priority for them. In that case, it is very important to give a brief glimpse of your personality, interests and life goals by writing a few lines in the 'About myself' section in your matrimonial profile.
Is your 'About myself' section blank?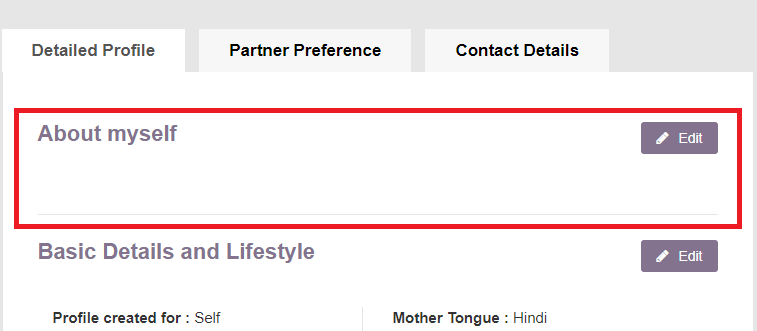 There is a general tendency among people to skip 'About myself' section in a bid to finish the registration process quickly so that they can browse through the matching profiles. But, this strategy proves to be counterproductive in many cases because your matching profiles want to know who you are before responding or approaching you and the blank 'about myself' section will disappoint them.
Well, if you have also left it blank, then login to your account and go to 'Edit profile' page to update your 'About myself' section and become eligible for more ♥ interests and responses.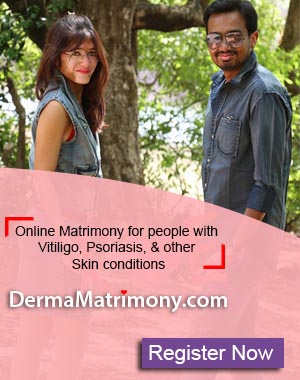 Tips to write 'About myself' effectively
Start with writing a small description about your education and profession. Although you have already specified your highest education and current profession in the 'Education & Profession details' section of your profile, but you may add a few lines here too if you wants to.
Then, write about your personality, interests, likes and dislikes.
It is quite important to write your life goals. You want to be a successful businessman or you want to excel as a corporate professional or you want to be an artist or whatever. Do specify here.
If you are a female user, you may choose to specify if you wish to continue your professional career after the marriage or would prefer to be a responsible homemaker.
At last but not the least, write about your ideal life-partner. What are your expectations from your prospective match?
Read more: – Safety measures for Female users
Do not commit these mistakes
Minor grammatical or spelling mistakes are acceptable, but don't make too many of them. It will ruin your chances of making a good first impression.
Keep your text brief, precise and up to the point. Don't write an essay out of it else no one will read and your effort will not bring the desired results.
If the profile is created by parents or siblings, then it is often noticed that they write a lot about the immediate and extended family in 'About myself' section. Well, there is a separate 'Family details' section to specify the mandatory information about parents, siblings and family background. However, it is okay to write a bit about the family here also. But, the major portion of 'About myself' should be dedicated to the prospective bride or groom only because people are more interested in the candidate, not his/her family details.
Be as genuine as possible to give a true picture of your real personality. Don't create a superficial image by writing misleading description.
DermaMatrimony.com is a matrimonial platform for people who are serious about marriage. It is not for casual fun or dating. Hence, writing lines such as- "I am looking for friends" or "Will you be my friend" – will ruin your chances.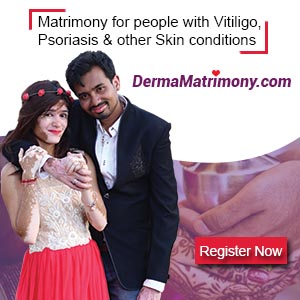 Receive Love, Hope & Inspiration...
Subscribe to our mailing list for Positive, inspiring articles
Thank you for subscribing.
Something went wrong.