Many of the readers may have their eyebrows raised that how come living with vitiligo can make someone a better person? Well, it does if you take this skin challenge in the right perspective. I am sure that people who have spent a major part of their lives living with vitiligo would agree to my statement.
I am Ekta Oswal Nahar, 29 years old, and happily married for two and half years to Rakesh Nahar. We are expecting our first baby in 6 months.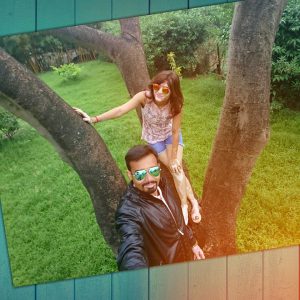 Read more: – When Rakesh met Ekta
Well, my intro can never be completed without mentioning about vitiligo, which is a very much part of me for last 16 years. I got vitiligo when I was just 13 years old, studying in 7th standard. I belong to a small town, Satara in Maharashtra, India.
Just like any other teenager living in a small town, vitiligo affected almost every aspect of my life, from education, social life, career decisions, and relationships. It was the driving force behind all my decisions. Being a teenager, I was passionate to wear my favorite clothes to look special and express myself. But, I would rather wear clothes just to hide those vitiligo spots. In the months of summer, all my friends would wear short sleeve or sleeveless tops to be comfortable, but, I would choose full sleeve dresses.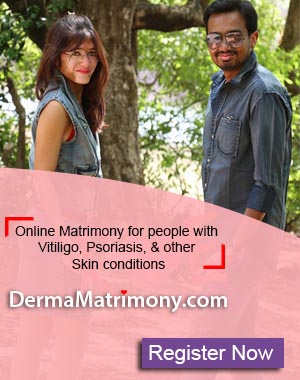 After completing my 10th standard, I discontinued my education because 16 years old innocent Ekta was fed up of those public stares and discriminatory behaviors. It took me 4 years to gather enough courage to face the world again and then I revived my education. My parents love and support from friends and teachers played a vital role in making me ready to take on the world again.
By the time I turned 23, I learned 2 basic things about vitiligo: –
Vitiligo doesn't have a cure, at least for me. I do often notice various vitiligo treatment advertisements and testimonials of people improving their vitiligo symptoms significantly. I am happy for them. But, as far as I'm concerned- I am done with this 'treatment' or 'cure' thing. I am not going to spend anymore time or money expecting these vitiligo spots to disappear.
Stress is bad for vitiligo. You know, when I was desperately running here and there seeking treatment to cure my vitiligo, it actually increased. It simply means that the more you are conscious about your vitiligo, the more it is going to bother you. The more you hate your patches, the more they are going to haunt you. Being an intelligent woman, I sort of figured out this equation and started walking on the path of acceptance.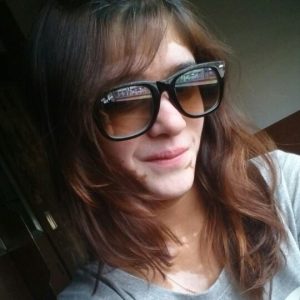 Eventually I started to accept Vitiligo
In the earlier years of vitiligo development, I used to wear clothes 'intelligently' to hide my spots. But, when they intruded my face and neck area, it becomes almost impossible to conceal them in the everyday life. So, after having tried all sorts of treatments, I was left with no other option but to accept it.
Obviously, I didn't welcome vitiligo spots on my face. Actually, I hated them. But, they were there very much and every time I see myself in the mirror, they would remind me of their presence. So, for me, accepting vitiligo was not at 'will', but, it was more of a compromise.
With the course of time, this 'fake' acceptance started to turn into 'real' acceptance and I became more and more comfortable with it.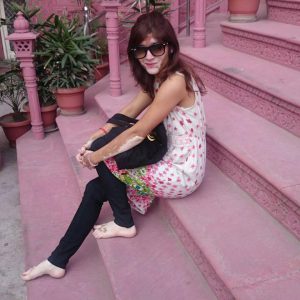 Marriage woes were still troubling me and my family
Things started to settle down as I accepted my vitiligo and decided to move on. I finished my bachelors in commerce with an advanced diploma in interior designing and graphics web designing. Now, comes the obvious challenge- to find a suitable life partner. In India, chronic skin conditions become a major challenge in marriage. In my case, it was vitiligo and that too right there on my face. So, it was hell of a task for my father to search a decent life partner who would accept me and promise to be on my side forever.
Few people do agree for it expecting heavy dowry from my family. But, we refused. Even some people approached us with marriage proposals of boys who were physically handicapped or habitual alcoholics. Such incidents were so devastating to me and my family. I almost gave up on the idea of getting married.
Then, the miracle happened and I found Rakesh on a matrimonial website. It was nothing less than a miracle for me. Both of us are dealing with vitiligo and hence, it was not a turn off for either of us. It has been almost 3 years since we met and I hardly remember if we had ever discussed about the consequences of vitiligo. Today, I am married to a person who puts me before himself. In Rakesh, I have found a life partner with qualities far more than what I had ever expected.
Accepting my vitiligo and finding a loving life partner in Rakesh has drastically reduced stress levels in my life and I got a feeling that it has stabilized my vitiligo. Although I am not bothered about vitiligo anymore, still, it gives a good feeling.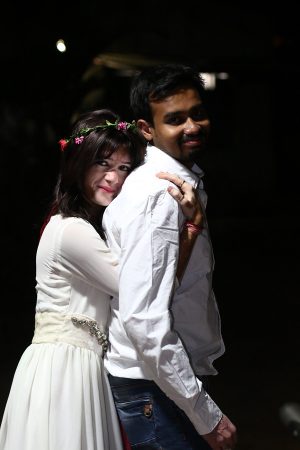 Benefits of living with Vitiligo
Let me tell you that how living with vitiligo has made me a better person: –
It has made me compassionate and understanding about other people's problems, particularly their health challenges. Vitiligo, as we all know, is a sort of mysterious skin condition, where our own immune system which is supposed to protect us from external threats, attacks our pigment producing skin cells. It is related to our internal body matters and we have got very little control over it. We feel sort of helpless here as we don't know why all this mess going on inside our bodies. So, when I see someone obese or too lean, I don't judge them straightforwardly that they are health ignorant. I do understand that it may be due to some internal body problems.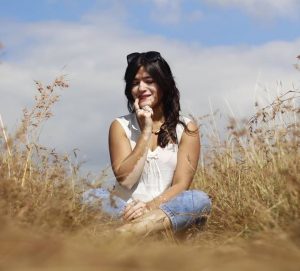 Living with vitiligo has made me down to earth. No need to control my ego as it has got dissolved because I have faced enough of discrimination and isolation for something which is not in my control. It's simply no ego at all! However, my self confidence should not be confused with ego. Gone are the days when people could pinpoint my vitiligo to make me feel low.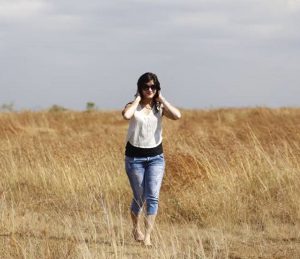 It has made me realize that 'beauty is skin deep'. We have heard it all though our lives that beauty is skin deep. Still, we try everything we can to get flawless, attractive skin. Now, only, after spending 16 years of my life with vitiligo, I have started to believe that the 'real' beauty is skin deep.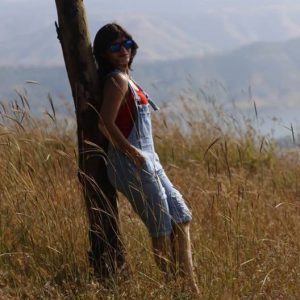 Having accepted my skin condition and its after-effects, I have gradually accepted myself as a whole; I am at peace with every bit of my life. No more comparisons to others and I am happy for no reason.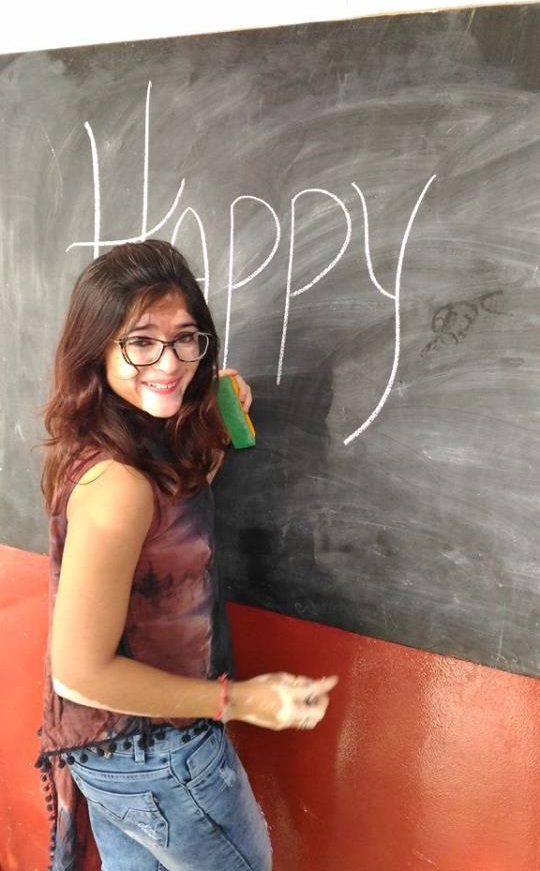 It has made me famous. Marrying Rakesh has been the best thing that has happened to me. It has skyrocketed my self confidence. A young girl who was hesitant to face the fellow classmates and dropped out of school is now a proud vitiligo awareness advocate. I and Rakesh have become the brand ambassadors of DermaMatrimony.com– online matrimonial platform for people with vitiligo, and other skin conditions. So, every time someone visits this website, they got to see me smiling with my husband 🙂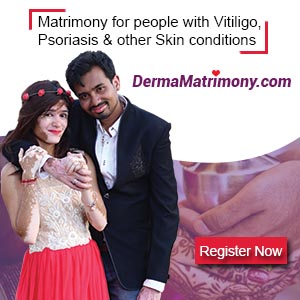 (This article is written by Ashish Agarwal on the basis of life experiences as narrated by Ekta Oswal Nahar. If you have got something positive to share about your skin challenge and want to get it published, please contact us at contact@dermamatrimony.com)
Receive Love, Hope & Inspiration...
Subscribe to our mailing list for Positive, inspiring articles
Thank you for subscribing.
Something went wrong.