Nisha Bagul called us to inform that her sister, Dipintee, has found her life partner on DermaMatrimony.com. This news made our day!
It makes us jubilant everytime we hear from a lovely couple that they found each other on DermaMatrimony.com. It takes us one step closer to our dream of making this world a better place to live where people with skin conditions can find their life-partners in a pleasant environment without making unwanted compromises.
Kamal Parmer from Ahmedabad and Dipintee Bagul from Pune met each other on DermaMatrimony.com and now, they are happily engaged.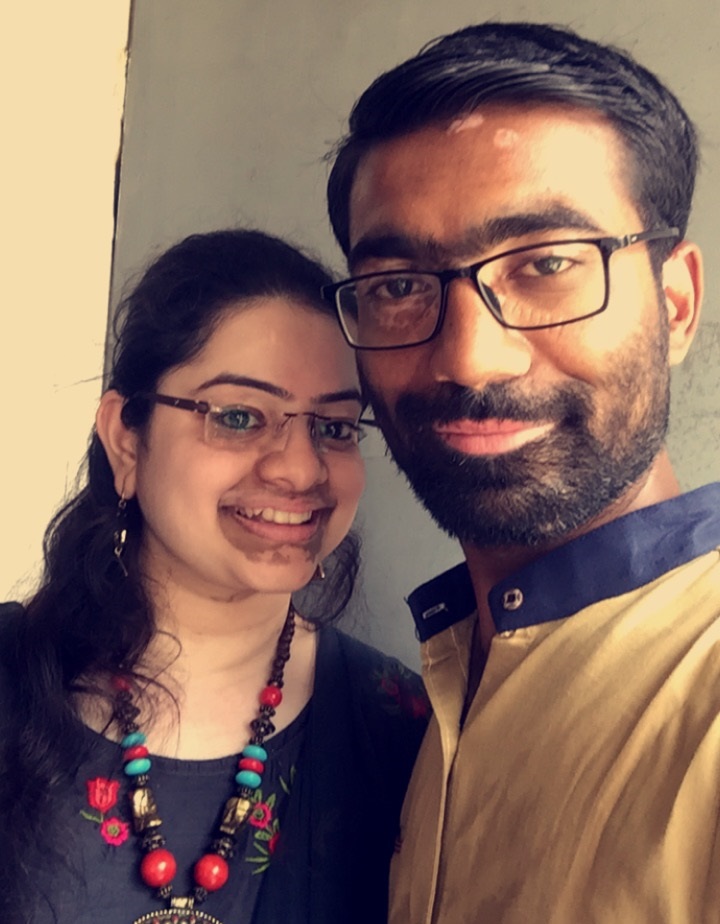 Dipintee has drafted a lovely message for us that we would love to share with all of our readers.
I found my soulmate after a long wait of approximately 3 years. Within 4 days of registration on DermaMatrimony.com, I got connected to Kamal. Our families met last month and now, the new chapter of life has begun. We got engaged and soon will get married. We feel extremely happy to find each other. A very big thanks to the team DermaMatrimony.com for helping me find my better half. This website is a wonderful platform for people with skin conditions to find their life partners. I would really like to thank them from the bottom of my heart for this wonderful initiative.

– Dipintee Bagul
Thanks a lot to Dipintee for this heart touching message. We are so happy to see you two together. Wishing you lots of happiness and joy forever. Your story will definitely motivate many of the prospective brides and grooms with vitiligo to enter this sacred institution of marriage with confidence.
Special thanks to the messenger, Nisha Bagul for sharing this wonderful news with us.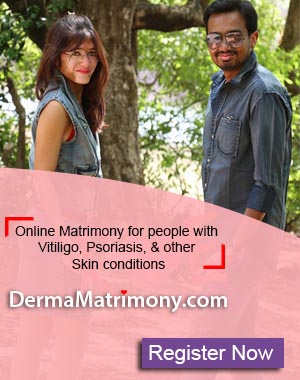 DermaMatrimony.com is a matrimonial matchmaking website for people with Vitiligo (Leucoderma), Psoriasis, Albinism, Burn, Scar, & other skin conditions. We believe that couples with similar skin condition, that is, similar life experiences, enjoy better understanding and comfort level that sets them free from the feeling of insecurity of fear of judgement forever. They simply rise above the 'skin' thing and live a better life.
Receive Love, Hope & Inspiration...
Subscribe to our mailing list for Positive, inspiring articles
Thank you for subscribing.
Something went wrong.